I have burnt out i think. Doing media interviews over the last little while and then back over the last 3 years has taken it's toll. Not to mention the emails, the debates, the letters, uni work (most of my essays are on this topic), books, etc... Don't get me wrong I'm in this for the long haul, but it's about time I reflect and be honest with myself. I can't seem to get fired up lately. I have been sick for the last few days and bed ridden and it was in this state that I realised how nice it is to not think about all of this for a bit. Not checking my emails was a delight. I watched movies and just spent time on my own. I have to do this more. For my own sanity and so that I have the strength to keep this up for others too.
I can now finally understand what others before me have felt in way of burning out. I never thought I would feel this way and thought those that burnt out were weak. Silly me! It's a natural part of it. With so much ignorance and stupidity thrown at you it's bound to happen. There are so many times someone can be asked if they are grateful to be alive before you feel as though you are about to snap!! Are you grateful to be alive? WELL ARE YOU? Stupid irrelevent question. What is it's purpose? It only shows how shallow humans can be. This whole industry is the most disgusting display of human greed and power at it's best. I feel kind of sad to be alive in this time of history......... "For Sale, one egg, ripe for the gestating, have yourself one of my eggs for the nice sum of $$$$$$$$$$$$$$$$$$$$$" It is sick.......... Human life now merely a sum of money... a trade off....... Human life is now for sale people. I am sad to see it happening. What price will you pay?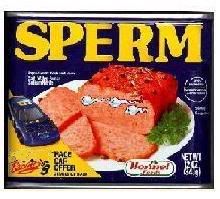 I have a few weeks off uni now and I am so happy to have the time to think. I have been numb to all of this for a while. I think for self preservation reasons I need to do other things for a bit.

I don't know what I am getting at really. Sometimes I feel like I'm going crazy.... that to want to know my father is a huge ask. I wonder how people can so carelessy and easily manipulate people's families to benefit themselves..... How someone could deny another human being something so fundamental as their identity. I don't get it. Sometimes it's like being caught in a really bad dream. You can see the clarity of it and no one else can. When I meet people who understand I thank God. There are decent humans on Earth! Praise the LAWWWWWD!

Lately I have been trying not to get so worked up about all of this, and it's been working. But then there is like this constant buzzing in my soul that doesn't stop. No matter what I do it travels with me. I can ignore it now and then. Sometimes I have to forget my situation...... Sometimes I don't want to be donor conceived. I want to be a normal kid (sure, what's normal?) who doesn't have to think about any of this. I have been forced to grow up and I am feeling like an old woman. I want to feel 23. In some ways I do of course.... hrmmmm.

Ok, I will sign off now. Not sure where my head is at.